(Captain Speedy) Tel: 516-551-4548 (Captain Paul) Tel: 631-522-2002 (Rachel) Tel: 631-384-6294
PECONIC STAR III
Sails daily full day Porgy fishing 7:30am till 3:00pm.
ALL OPEN BOAT TRIPS LIMITED TO 50% CAPACITY

Rods, Finest Bait and all tackle included
PECONIC STAR IV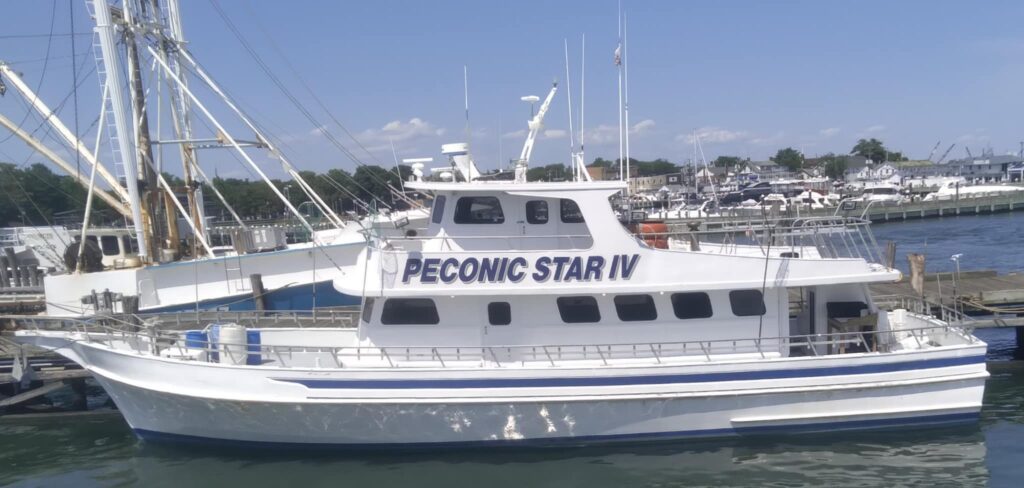 Now booking prime private charter dates!
PORGIES SEA BASS WEAKFISH FLUKE STRIPERS BLUES BLACKFISH

Call Rachel at 631-384-6294 or
Capt. Paul at 631-522-2002 to reserve!
Phone
(Captain Paul) Tel: 631-522-2002
(Rachel) Tel: 631-384-6294
(Captain Speedy) Tel: 516-551-4548
Address
103 Third Street
Greenport, NY 11944
located at East End Seaport Museum and Marine Foundation
PECONIC STAR FACEBOOK FISHING REPORTS